News
On tour in Australia.
For the promotion of our garden tools we are traveling in Australia between 16 and 31 March 2018.
We're driving from Sydney to Melbourne and will visit many DeWit resellers down the road. Check it out on Facebook.
Our distributor is exhibiting on the Melbourne Flower and Garden show, of course we will be on time to join them on the show.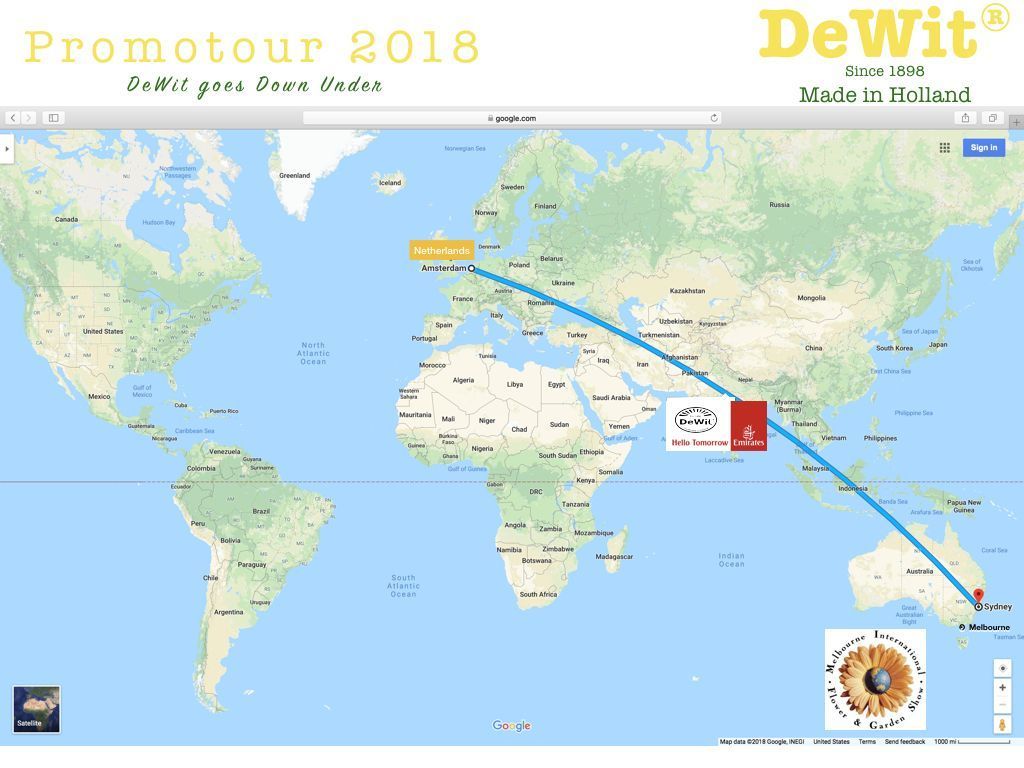 We are making trowels.
Have a look inside the factory where we show parts of the manufacturing during the production of the trowel. Currently our #1 product in quantities.
Eisenwarenmesse Cologne 2018


During the first week of March we have seen many customers from all over the world at our booth on the Hardwareshow. We 're looking forward to supply new and existing customers from all over the world.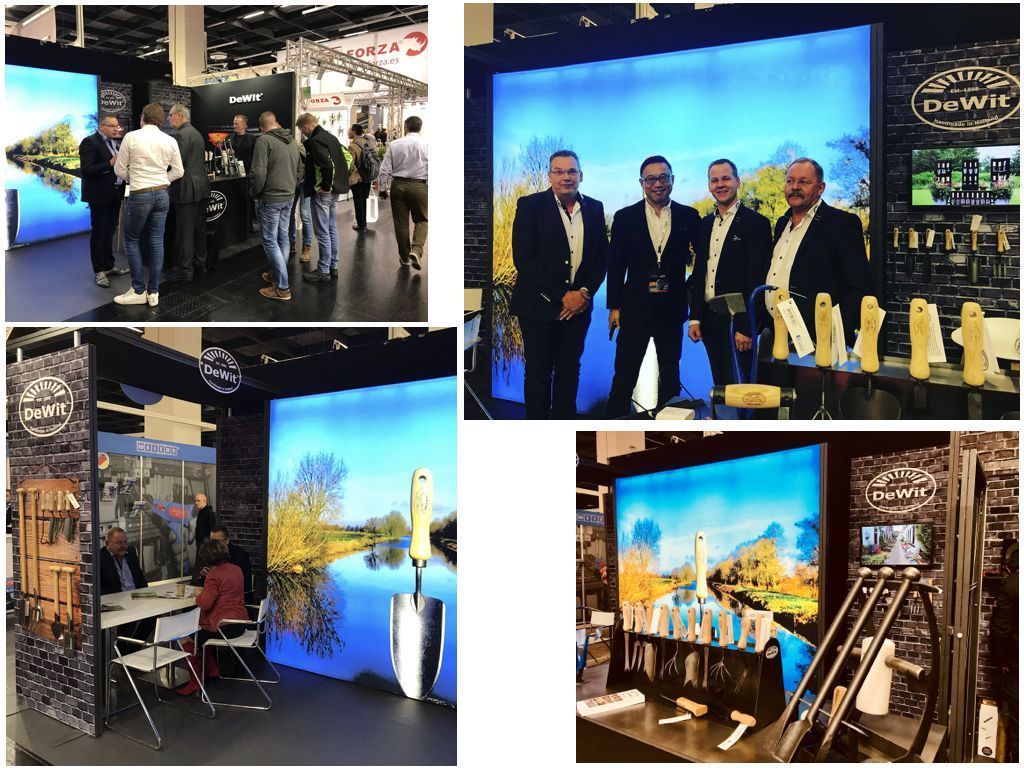 Say Moi to the team.
Check our latest video on youtube where we explain you how to say moi.
Gardenia Show in Poznan Poland.
Busy day at the Polish garden show Gardenia. Our distributor for the heart of Europe was very exited about the public. Tired of cheap stuff and happy to see quality products coming in to the country.
Przyjemne ogrodnictwo z dobrymi narzędziami od Białych. Produkowany od 1898 roku w Holandii.
Białe narzędzia są oferowane do sprzedaży w Polsce przez www.dewit.cz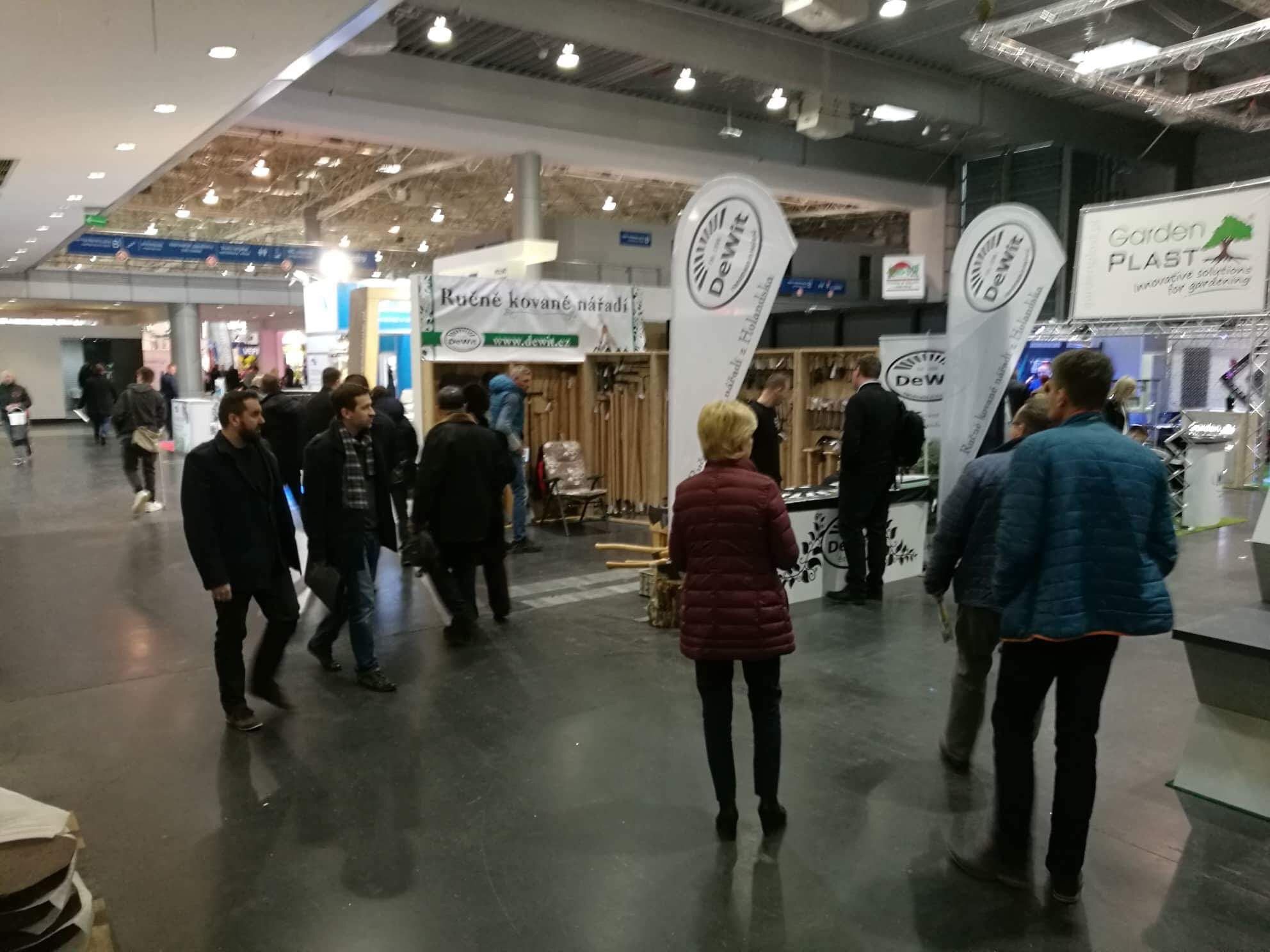 Planting bars.
Heavy duty planting equipment, with just 2ft length they are easy to handle and the solid bar gives them the weight you need when working in dry, hard or rockery soil. With these bars you can dig on any place at our planet. Dig it with planting bars from DeWit®.
We make them with a forged rounded blade, pointed or with a flat chissel. All forged from highly graded steel.Made in Holland.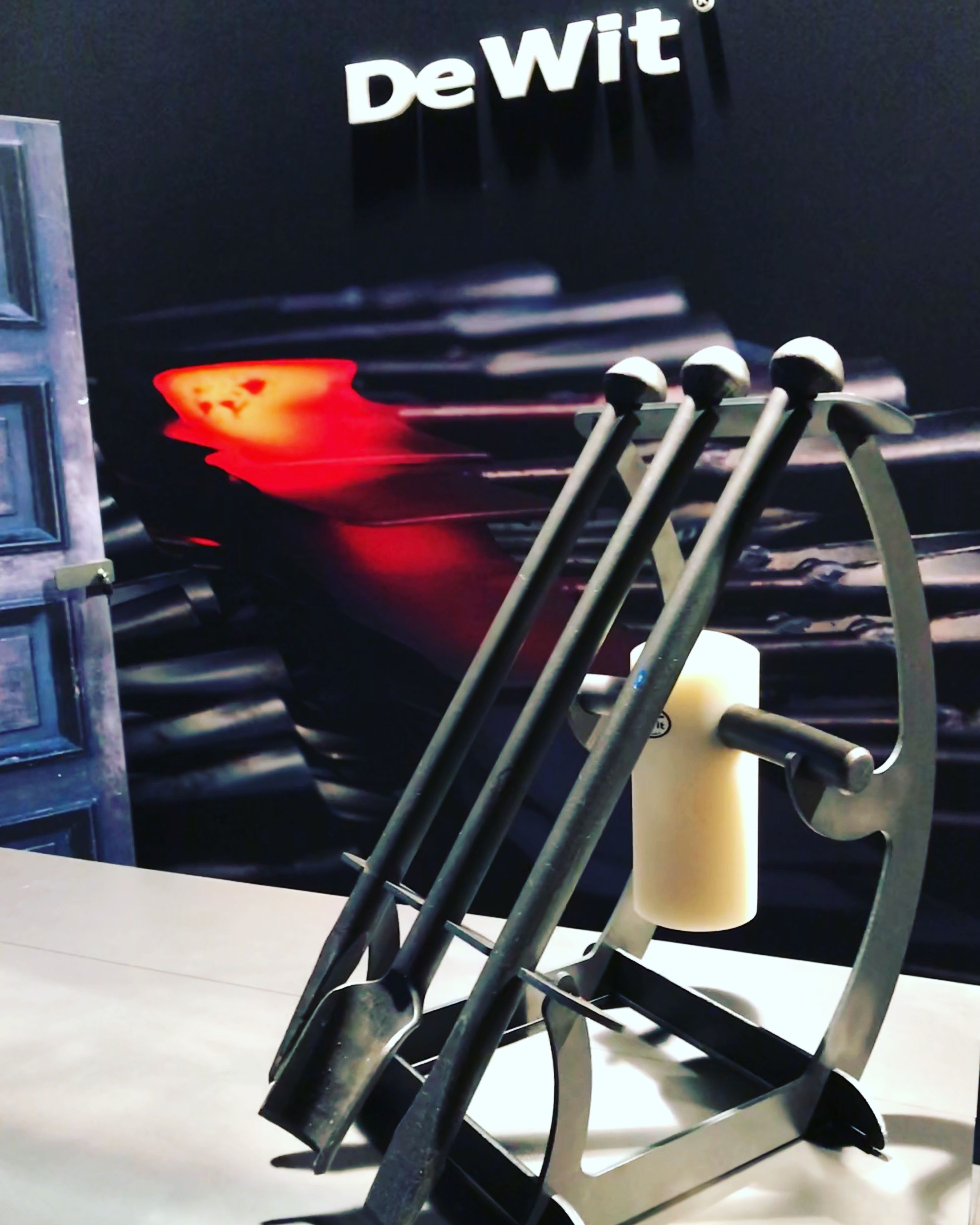 Changing contact by phone.
In January 2018 we have changed our phone system.
From Monday tot Thursday you can reach us between 09:00 and 15:00.
On Friday you can reach us between 09:00 and 12:00.
We open for visits Monday to Thursday from 06:00 till 16:00 and
on Friday from 06:00 till 12:00.
Of course you can reach us by email 24/7.
Hardwareshow Cologne.


We're exhibiting at the largest hardware show in the World. Hall 10.1 stand G30. We're looking forward
to meet you in Cologne. March 4-7 2018.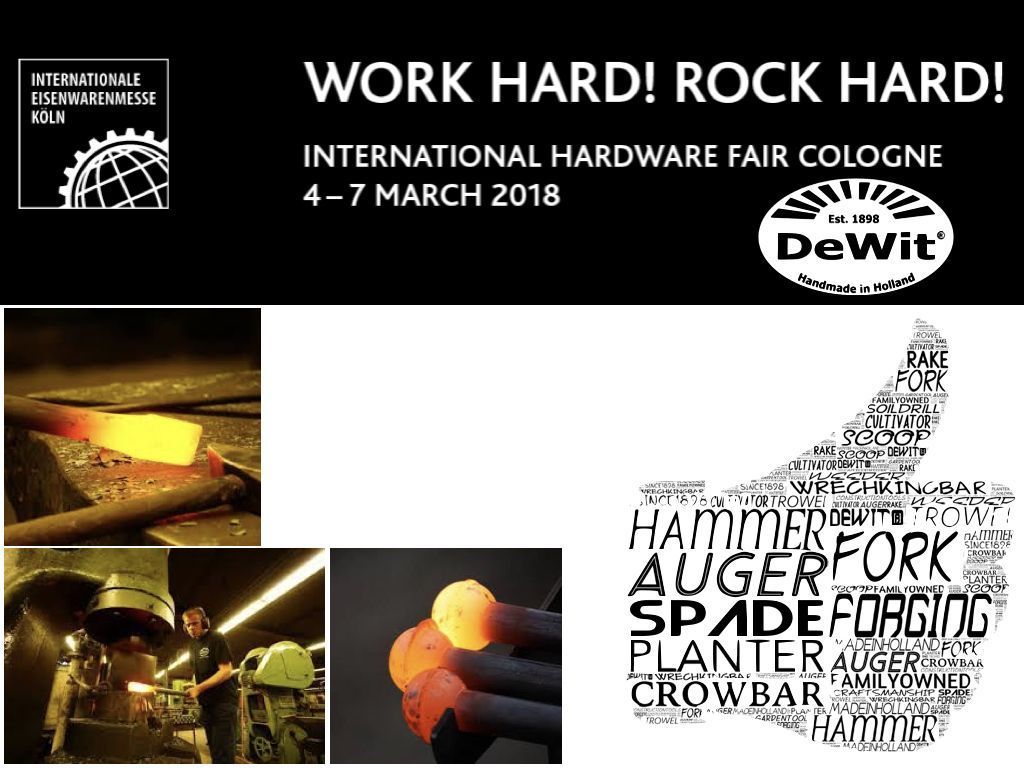 Holiday.
During the holiday we are closing on Thursday december 21, and we are back on Wednesday January 3rd. Merry Christmas & Happy New Year to all of you.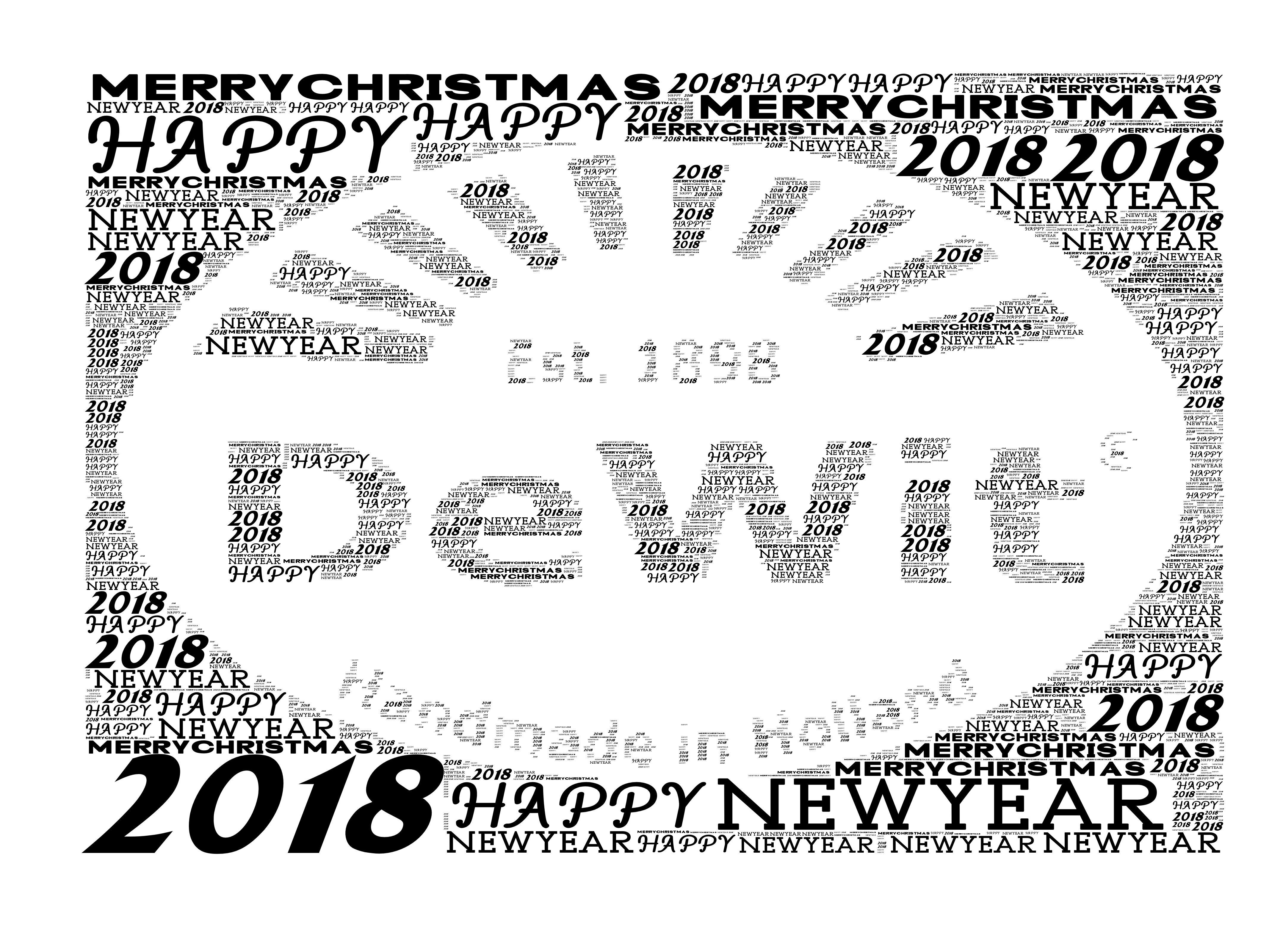 2017 Holiday Gift Guide.
We received a nice email today.
Congratulations! Your product (Dewit Rock'n Root Trowel) has made it on our 2017 Holiday Gift Guide for Gardeners at the Gardening Products Review! We're very picky about which products we recommend to our audience, but your product is one that we really love and think our customers will love too.
https://gardeningproductsreview.com/dewit-rockn-root-trowel-review/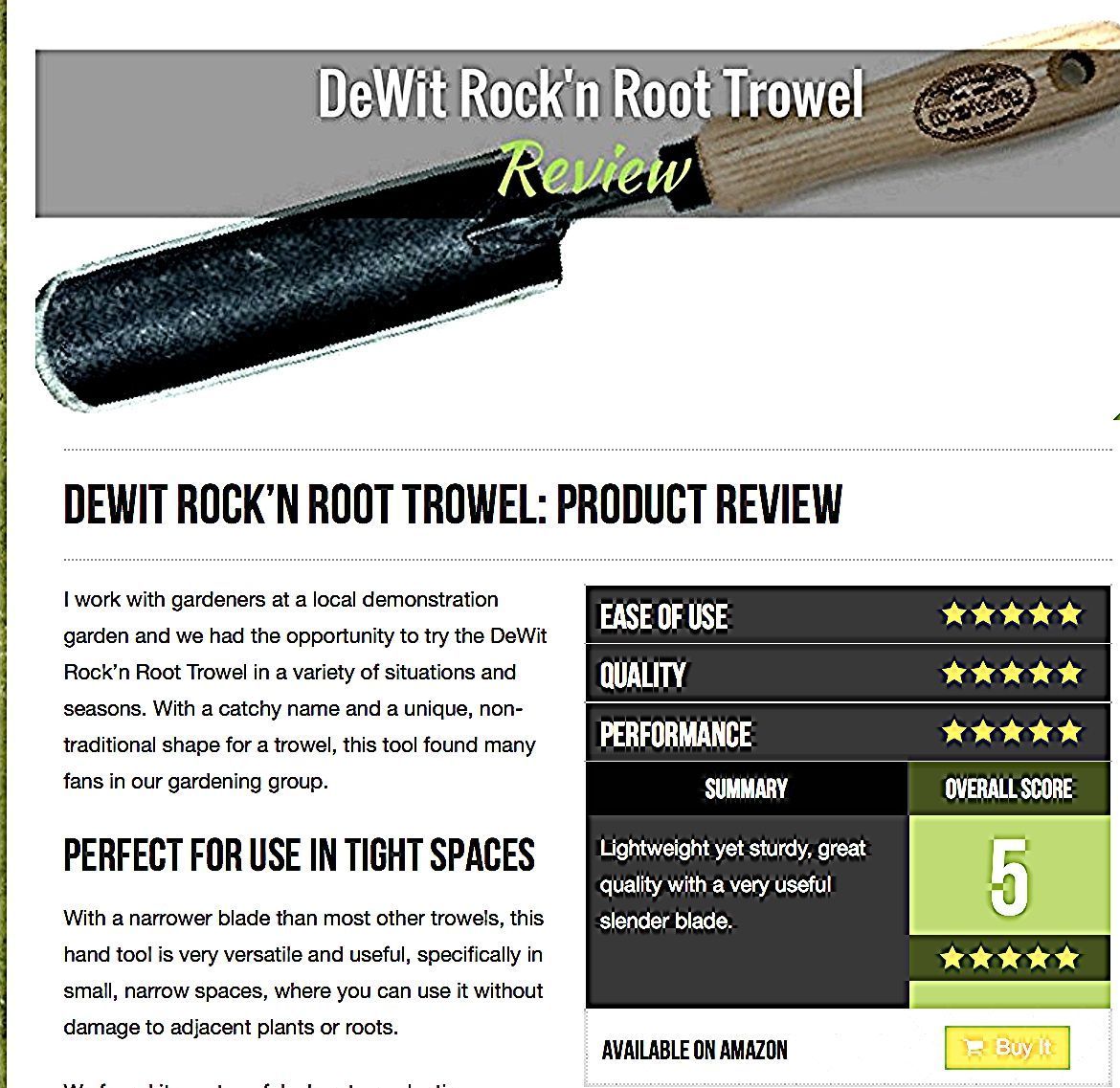 New Distributor for Japanese market.
In the Spring we have visited Factory Gear in Japan who became our new distributor for the Japanese
market. After many years working with the Kakuri company it was time to change. More information
about Factory Gear in Tokyo is on their Japanese blog: http://blog.f-gear.co.jp/brand/dewit/
TDI Brands USA visits the Garden Tool Factory.
In September '17 the marketing director of TDI Brands, Holly Mundy was visiting our factory.
New designed product have been discussed so they can prepare the catalog
for gardening season 2019. On the picture you see Derk de Wit and Holly Monday in our showroom.

International trademark.
It looked about 24 months but we've got our brand DeWit® international registered
under number 1290726 by the United States Patent and Trademark office.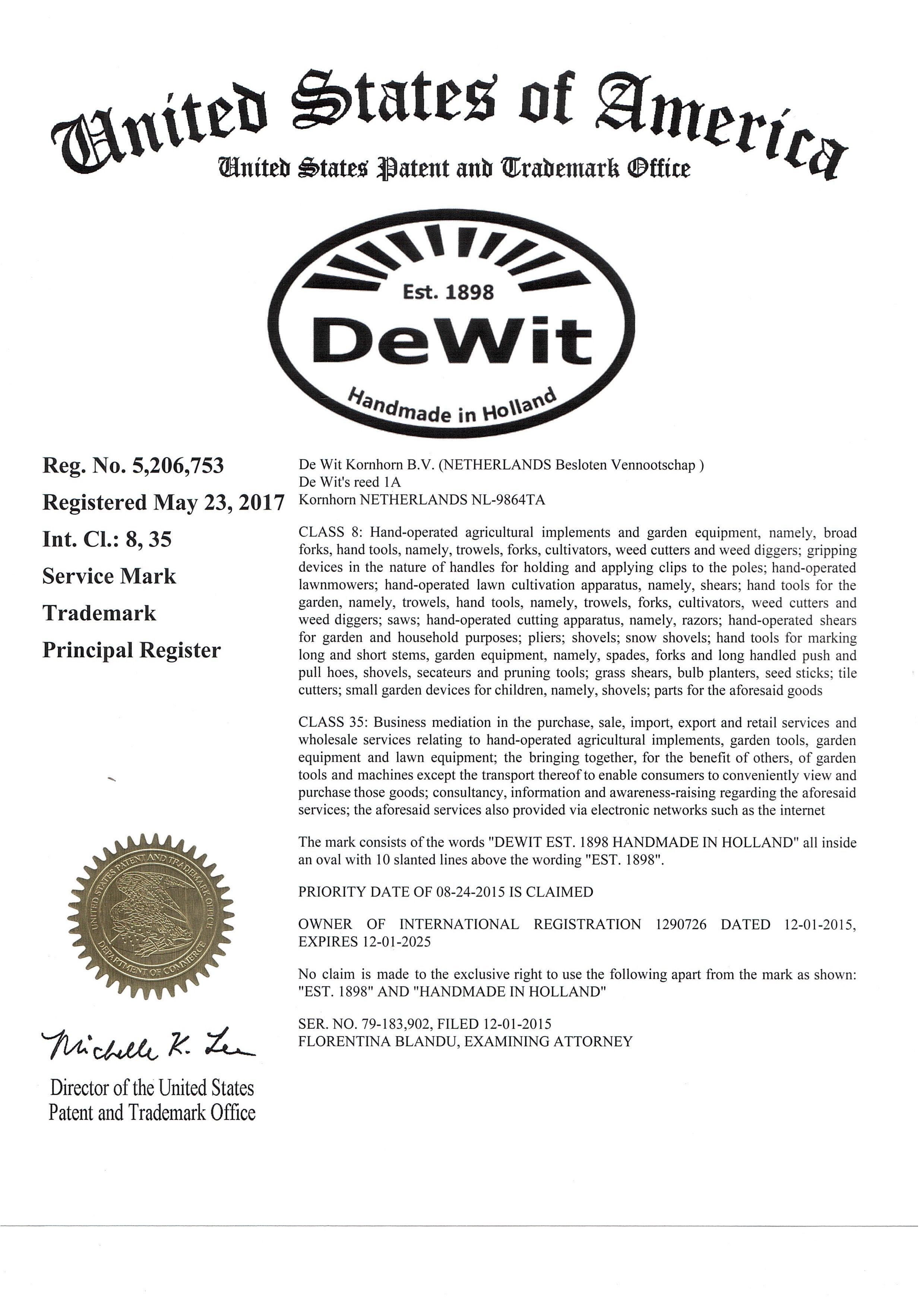 New Displays
For season 2018 we have designed new smaller displays with less tools.
Available in black or natural wood.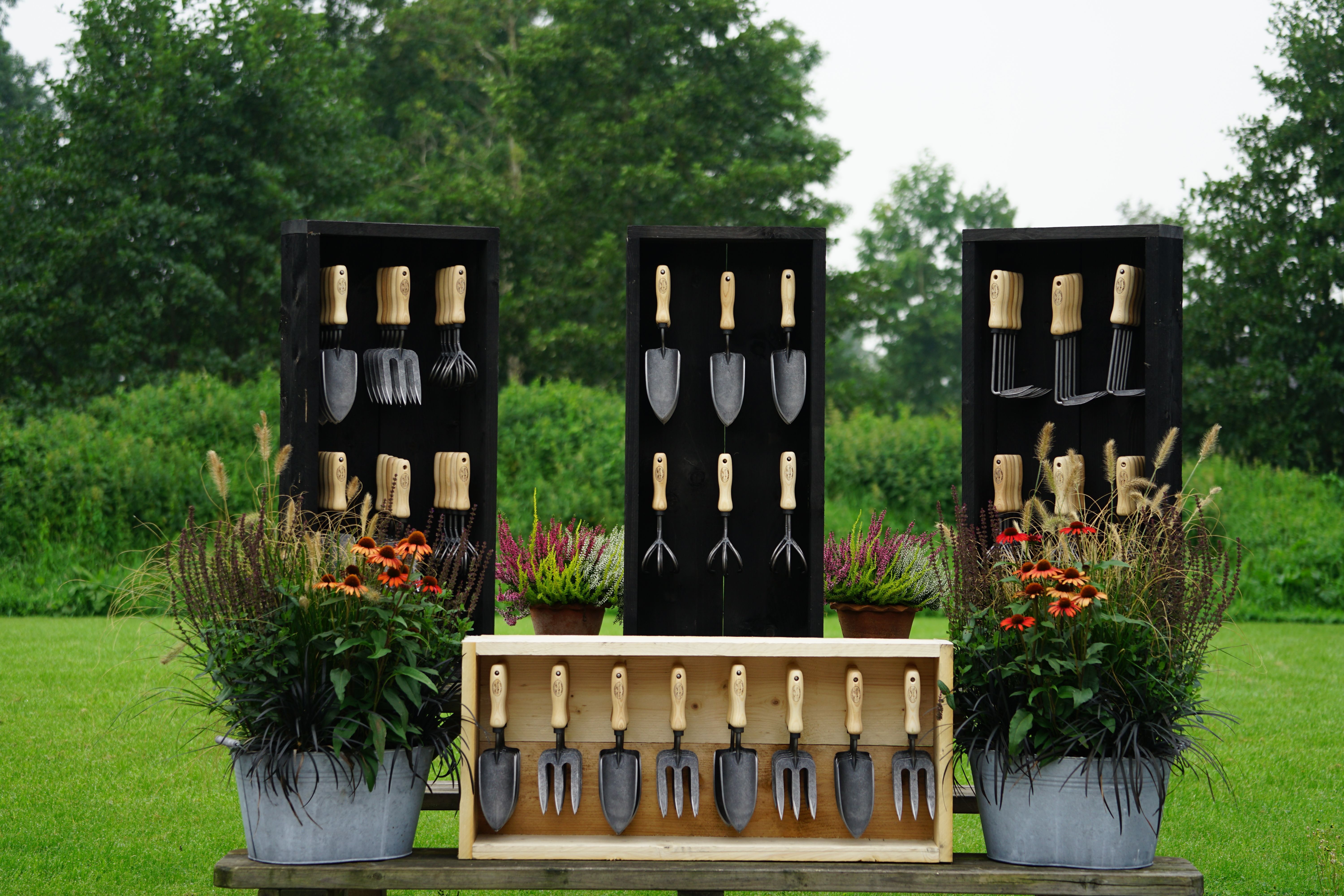 DeWit dealer from Czech Republic visit's our factory.
The Herzinger Brothers started dealing in DeWit garden and construction tools in
Middle Europe. Motivated as they are, came on visit with a brand new Van, fully
sticker with DeWit products and logo's. After a few hours they left with the Van
fully loaded with tools.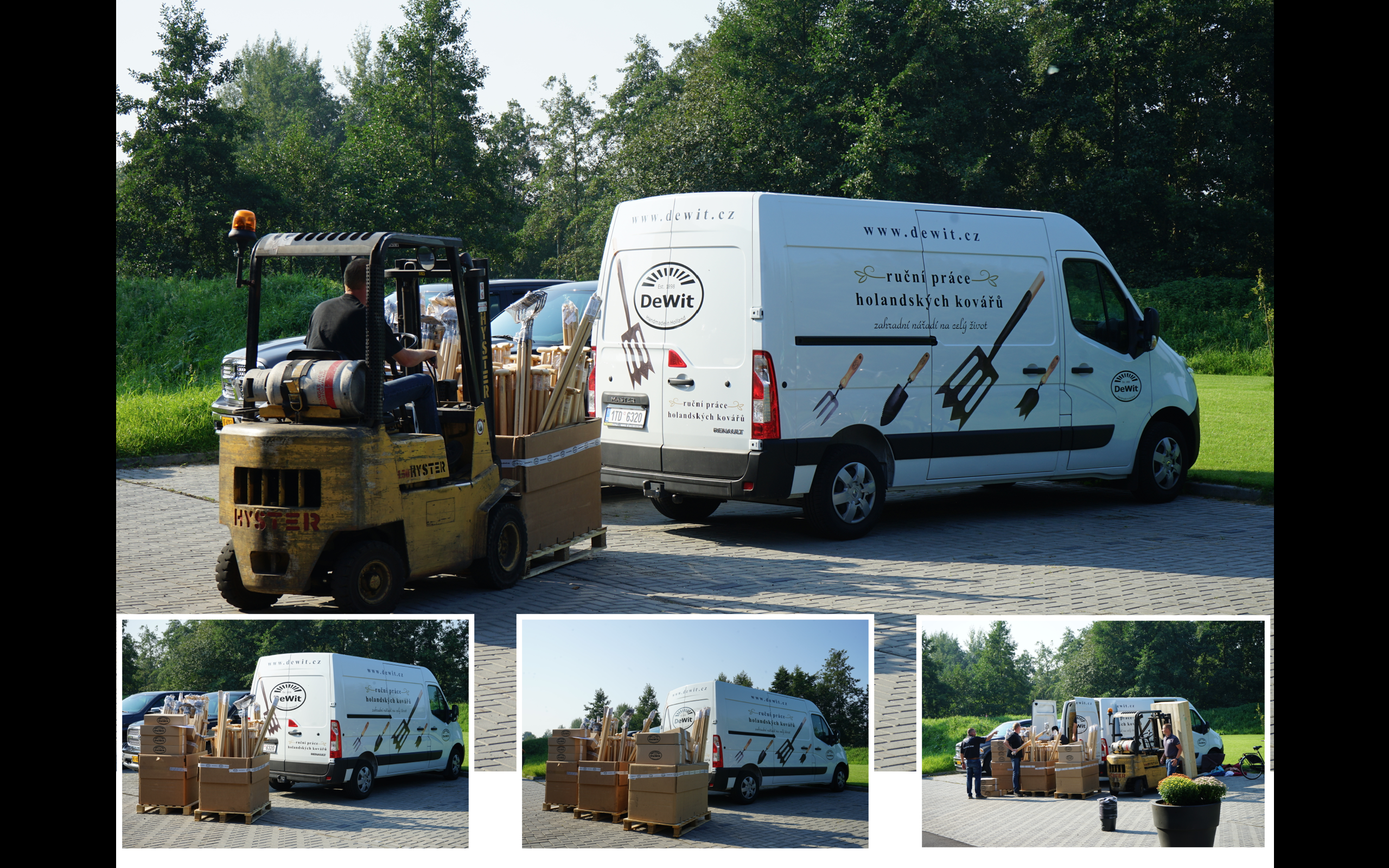 Carex Tours at the Factory.
They are usually visiting the Dutch Wave gardens from piet Ouddolf in the Netherlands.
During this trip in our country they have to visit The Garden Tool Factory of course. We're
close to many beautiful gardens so why not spend a few hours at our factory and learn all
about the difference between a tool and a DeWit tool.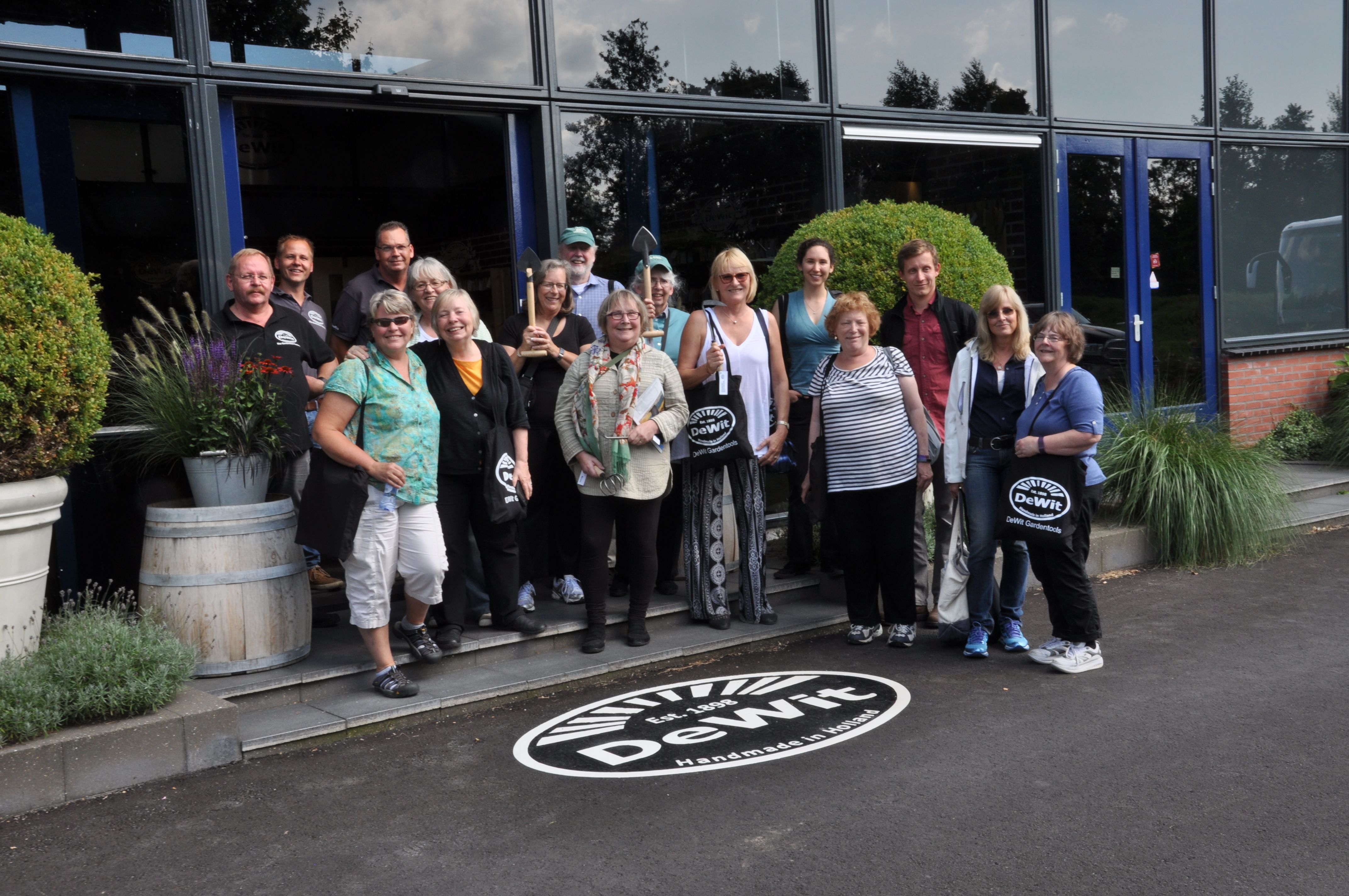 Summerbreak.
This summer we are closing the factory at July 27st and we will be back on August 21.
During the summer our software systems goes from Exact Globe towards Exact Online.
If you see changes in our layouts you now know why, just because the new software.
May 2017 The Weed Warriors Tools
We've been thinking about this new line for many month. After a couple of brainstorm sessions
we started to make to first prototypes. And it ended in a line of 5 tools. Fully made of steel, strong
and durable. More details on the website.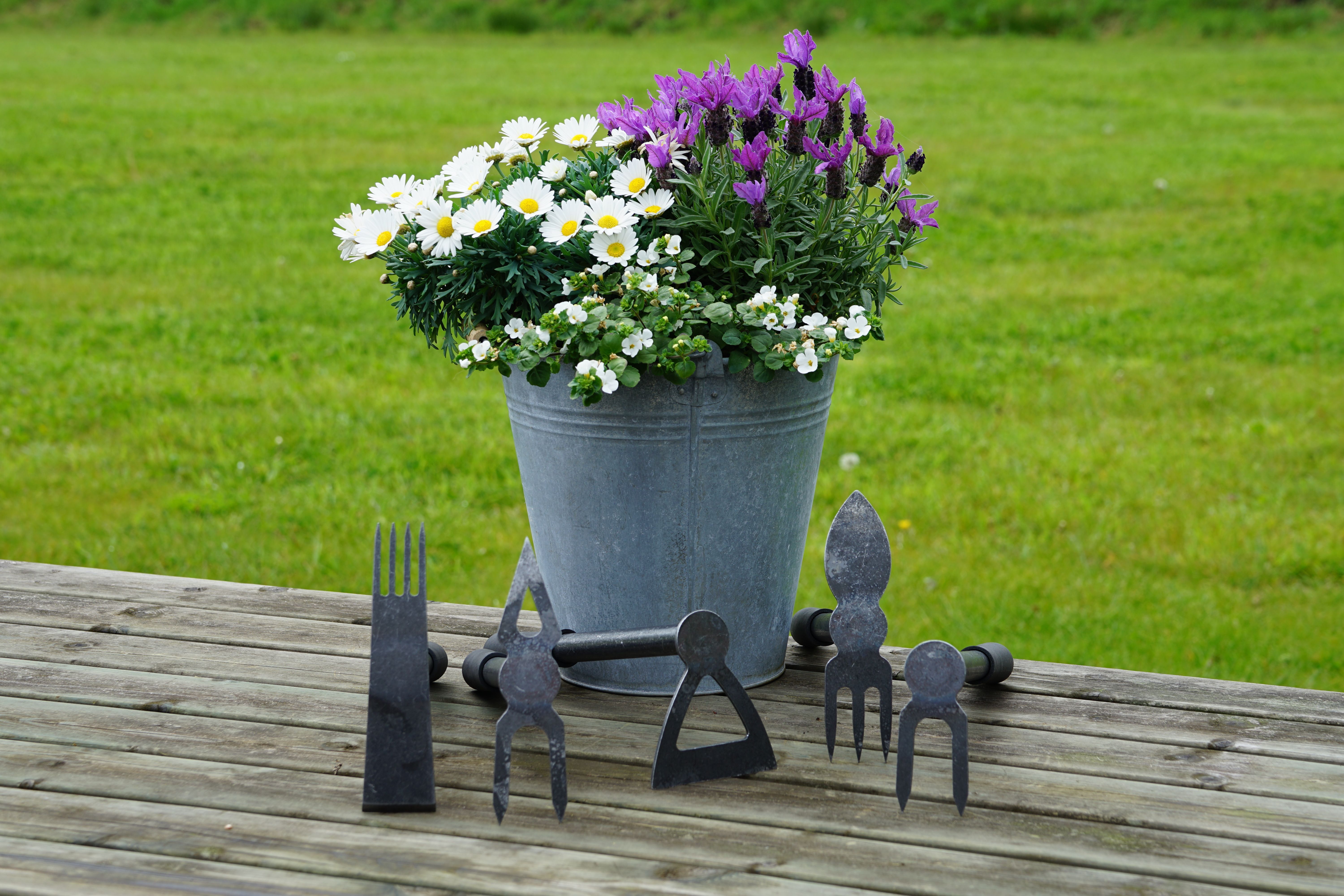 April 2017 US Distributor visits our factory.
In the 3rd week of April we have the opportunity to meet our US distributor at the factory.
Holland in April means also visiting de Keukenhof, talking about making tools, new designs
and shopping in typical Dutch city centers. We did sightseeing in the cities Groningen, Haarlem
and Amsterdam.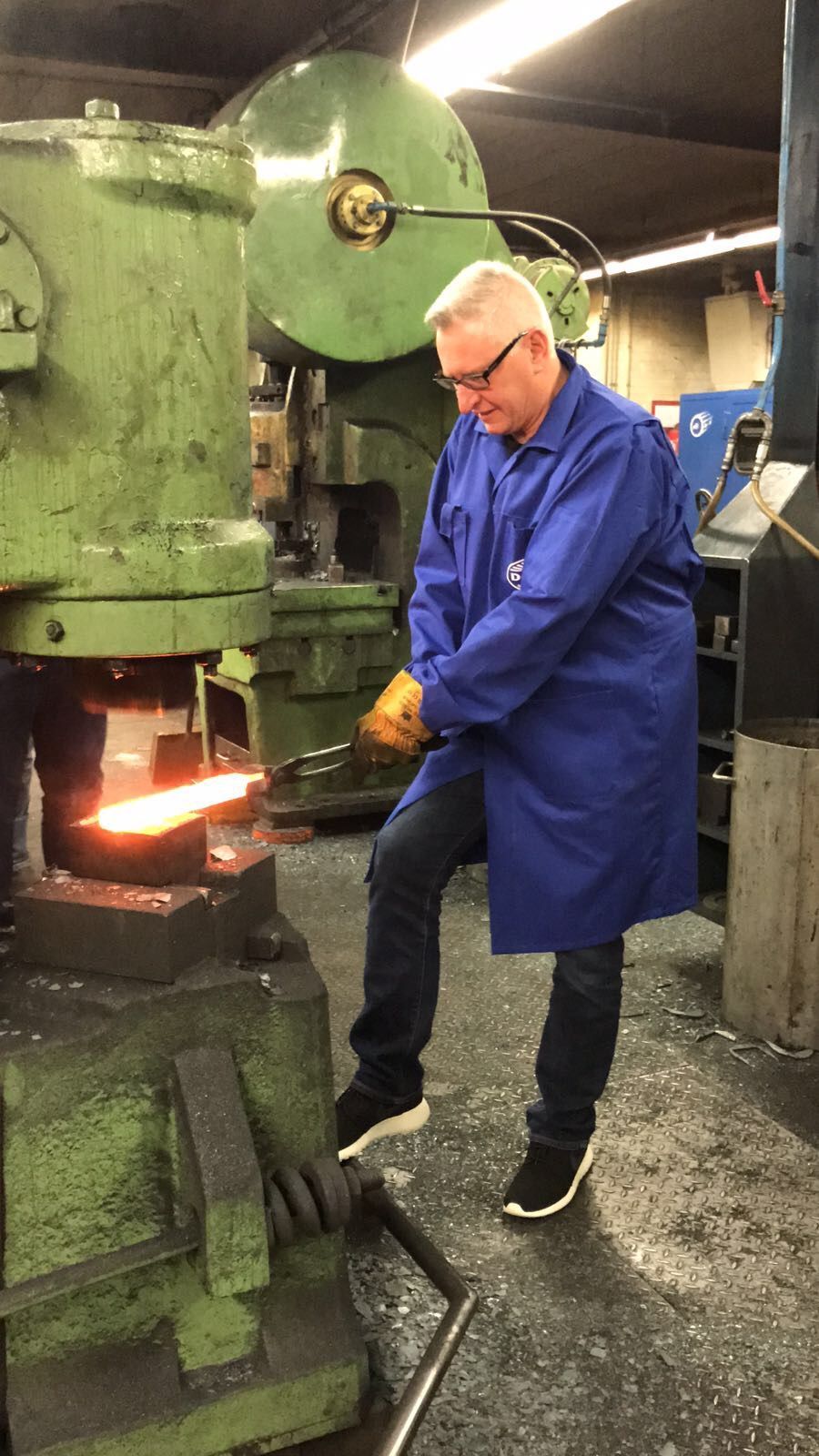 Promotour 2017


In March we will be on the road and in the air to promote our products in Asia. We will visit our
distributors in Japan and South Korea. We supply our product in both countries since many years.
A promotour trough both countries will be good for our distributors, the brand and at the end more sales.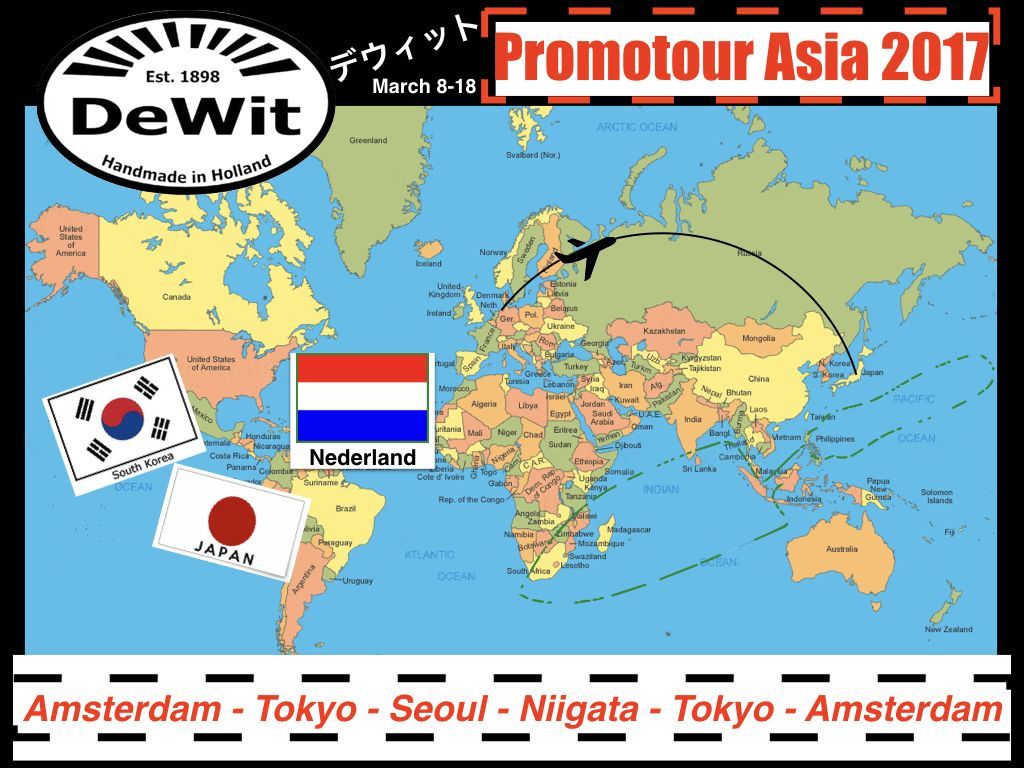 Spring 2017


It's coming, the season that gardeners want, called Spring. We've updated our showroom
and getting it all prepared for many visitors that come from all over world to visit our factory.
In our showroom we try to give you the best inspiration to use and sell our gardening tools.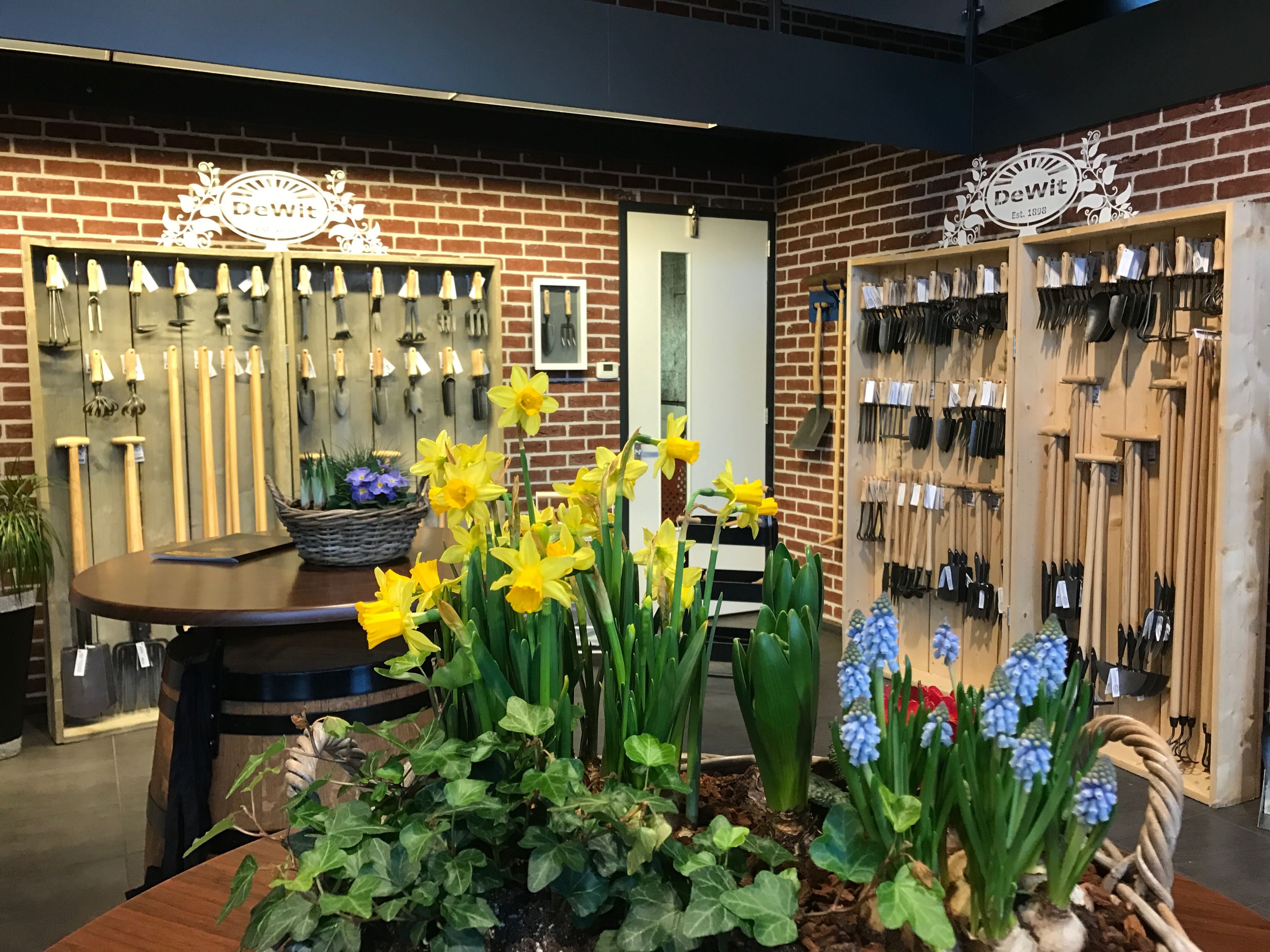 December 2016.
Our representive from Russia visits the factory. Time to talk about new products, new markets and the strategy for the nearby future.
A new limited range of products will be availble at the russian market from now on.

IPM 2016 in Dubai.
In November we have exhibit our products at the IPM in Dubai. During 3 days show at the DubaiWTC we have had many opportunities to
promote our products in this part of the world. New relationships have been started and we hope for a nice futire in the Emirates.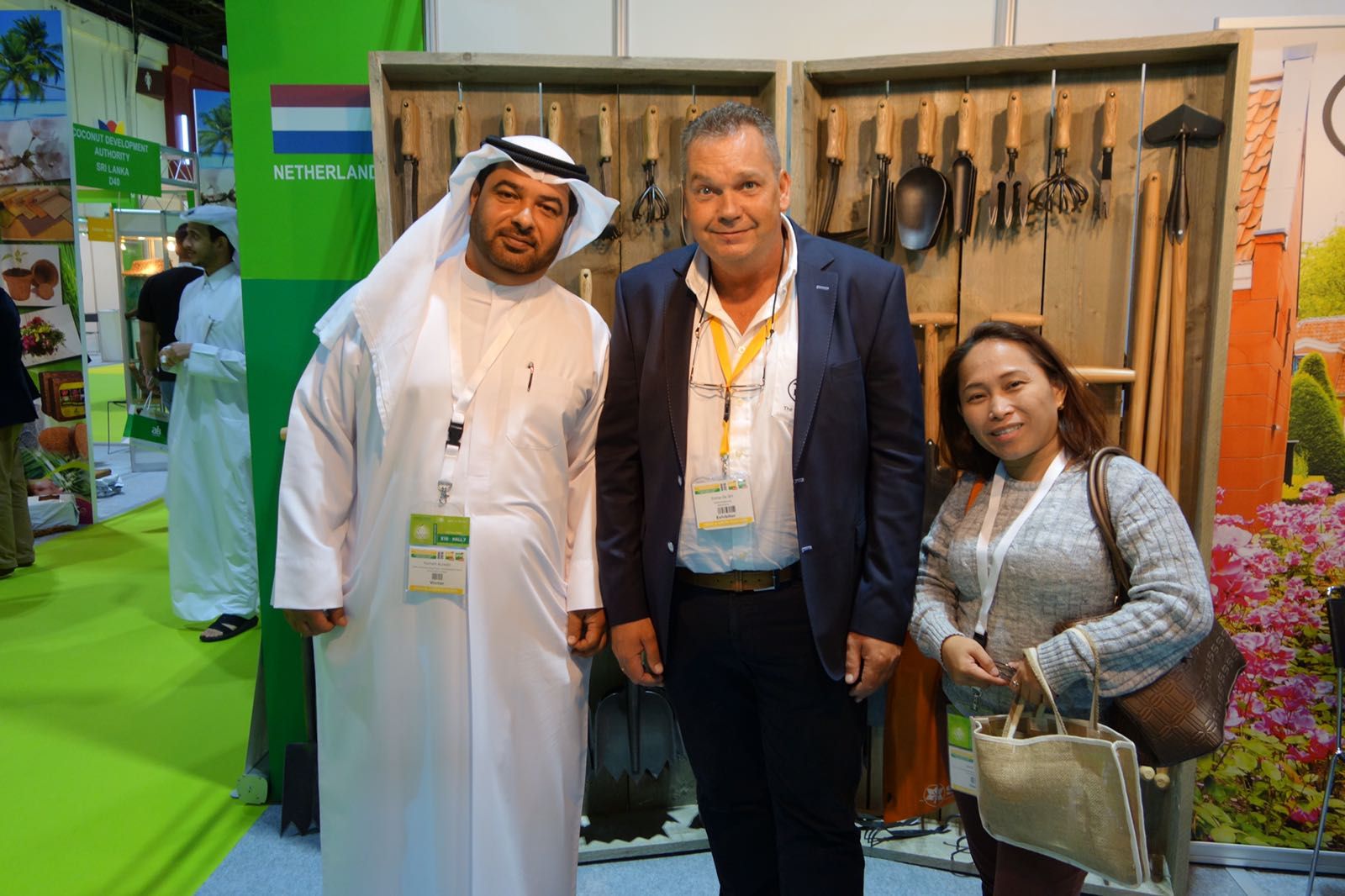 Glee Birmingham
In September we have exhibited at the Glee in Birmingham. Allthough we have met many of our customers it wasn't the show to
find many new customers this year. Time to exhibit in new parts of the world, we say Goodbye to Glee and wish them succes for the future.
Carex GardenTours visits the factory.
On August 22nd we had the luck to meet the Carex Gardentours group during their trip trough the Dutch Wave gardens.
A meeting of gardeners from Denmark, Sweden, USA,UK, Australia, Litauen and Tasmania at our factory to see how we
make our tools.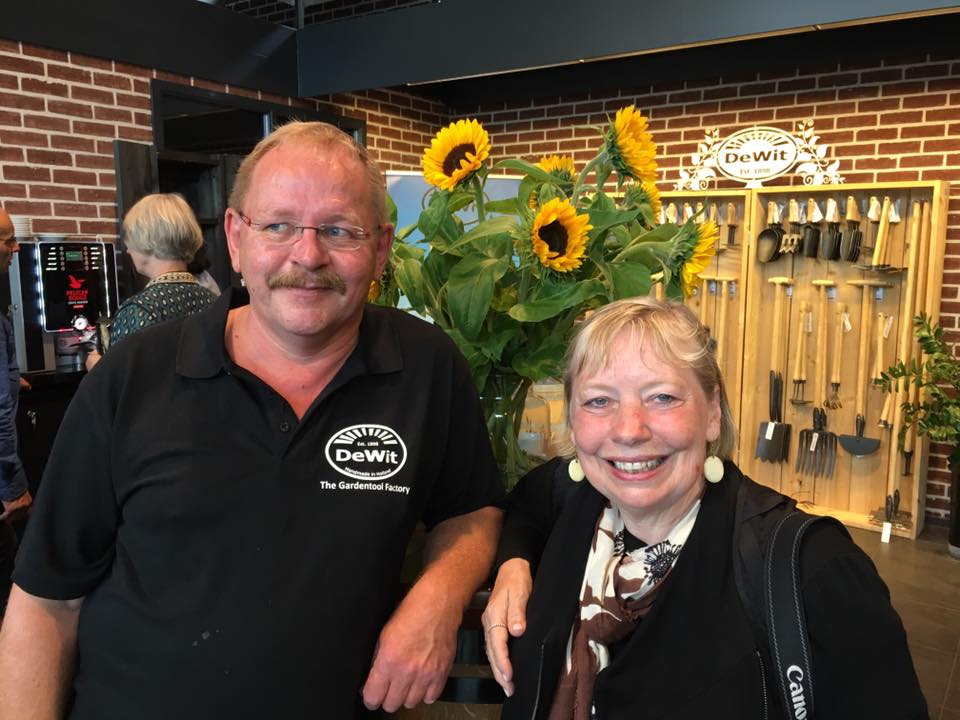 Derk de Wit meets Carolyn Mullet during the visit of Carex gardentours.
Summer Vacation.
During the summer we are closing the factory for a period of 3 weeks. From July 22 till August 12
we are on vacation. Monday August 15 we're back at work.
June 2016
The new packaging machine is up and runnning. With this schrink machine we are able to
pack our short handled product and with the 7ft length of the machinery it will do long handled products as well.
It's added value to our customers who need this sort of packaging.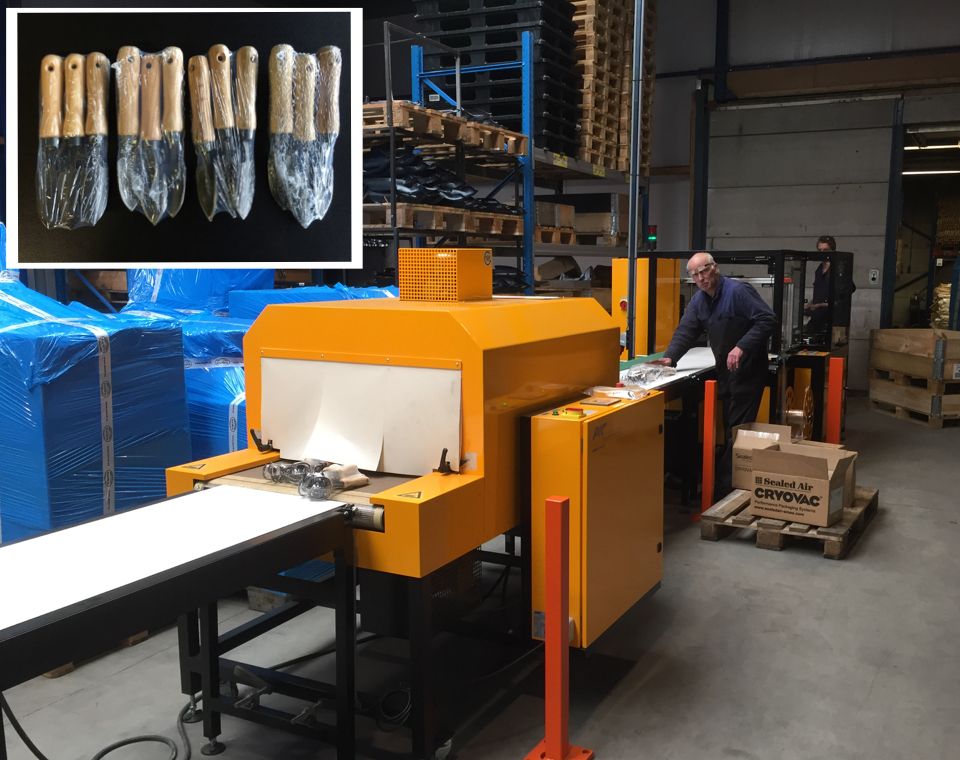 Mei 2016
The first week of this month seems to be the best one to visit the Keukenhof. We had sunshine, blue sky and landscapers that are using our
tools to maintain the gardens. And when the professional gardeners are happy to use our tools, you can imagine how they work for you.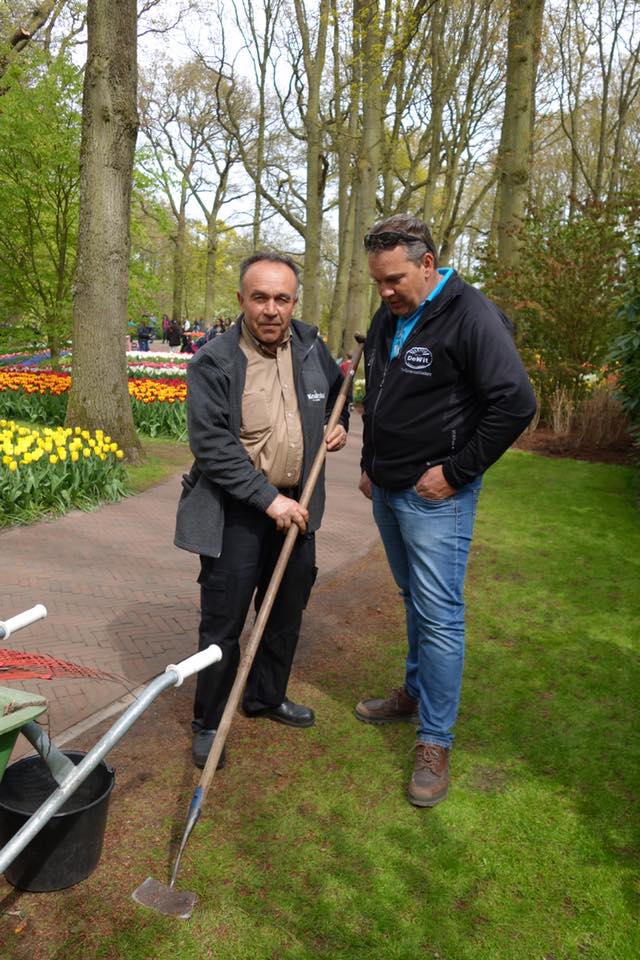 April 2016
At the beginning of this months our thought went to our great great grandfather Willem de Wit who started our company in the year 1898. That means 118 years in the toolindustry. Millions of products sold all over the world. One of the oldest customers and supplier came to meet us for a cop of coffee, Mr. Marcel Kok from Streuding. His company bought their first products 85 years ago and he is still buying and supplying us.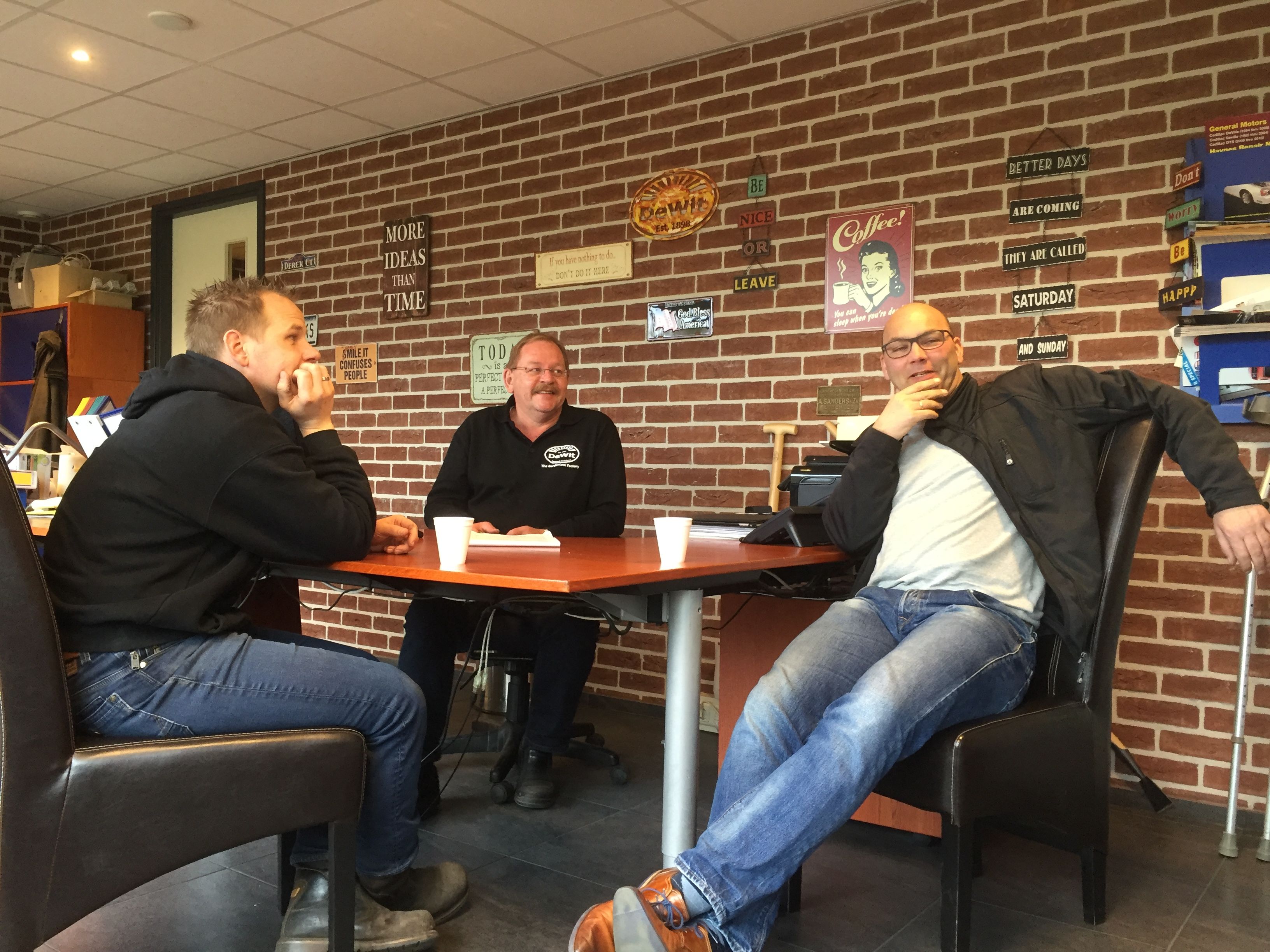 March 2nd 2016
E new scoop is added to our line. We've seen many scoops but never a heavy dury serrated one that will last a lifetime. The new DeWit serrated scoop is made from our original Boron steel, with durable strenght and a comfortable ash handgrip.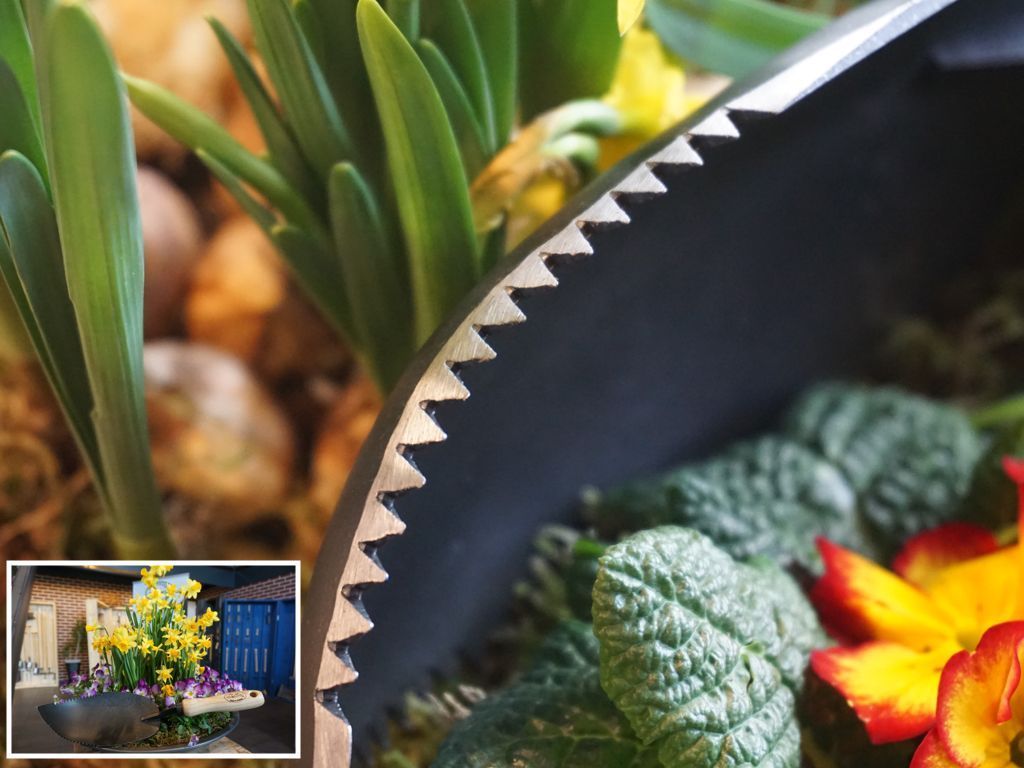 January 26th 2016.
New distributor for the UK market. Times are changing rapidly and we needed a change for the UK market. We have tried several ways in the past but always had the missing link on salesmanager on the road and a good warehouse system. With our new partner F.H. Brundle and The Brundle Gardener we have it all on board to serve the UK market. Sales, Marketing, Warehousing and Shipping that's what makes Brundle a specialist, they have done it since 1889. Together with our 118 yrs of experience you know what to expect, high quality products from the DeWit combined with high quality service from The Brundle Gardener. More information please call 0131 335 5955.
January 7th 2016.
Need to re move ice from walkways and patio's, we make some nice tools for it. Get in touch
for more information.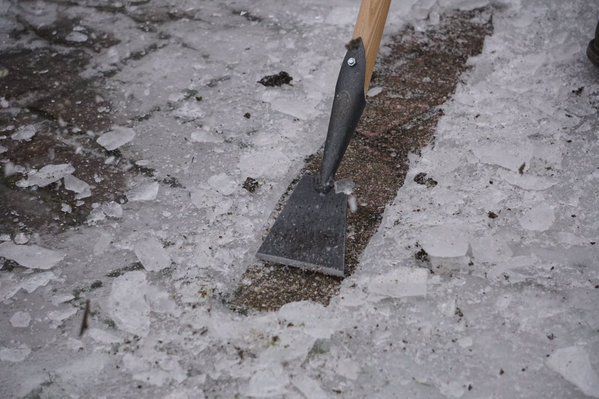 January 4th 2016
Happy New Year to all of you.
November 27th 2015.
We're closed today, celebrating our annual employee party with a visit to the Volkswagen factory
in Germany and we will do some Christmas shopping. Monday the 30th November we're back on the
factory.
November 23th 2015
New displays with our tools in North Carolina at Piedmont Feed & Garden see more at https://www.facebook.com/piedmontfeed/photos/pcb.991037070961134/991036567627851/?type=3&theater
Christmas Holidays.
We're closing our factory on december 17th to celebrate the holidays. At January 4th we're back.
We're wishing you all a great holiday and a Happy New Year.
November 21st 2015.
Planting bulbs on Instagram, https://www.instagram.com/p/861Od4vuVY/?taken-by=lagullick
November 5th 2015.
Launch of the new website. The Sterc team builded a great website for us and we're happy to show you the new website. New and modern templates, build in Modx which makes it easy for us to keep the content up tp date.
October 2015
We're ready to launch our new website, it's a process that will never end. We're updating new pictures every day.
September 2015
The Glee in Birmingham has been very succesfull this year. We've had the opportunity to meet many of our distributors from around the world. New product have been introduced as well our latest displaysystems.