Preparing the borders
After the digging of the dirt is done you need topsoil. You can buy the topsoil in most country stores, garden centers and sometime in the Spring at your local patrol station. The soil from the bag should be mixed with the soil that you just dig in the border. You can mix it with a spade, shovel or garden fork. After it is mixed is is good for planting you annuals or perennials. With this smooth soil conditions it is much easier for your new plants to grow their roots in the dirt. Good conditioned soil will also adopt more water what is needed for plants to grow and bloom during the season.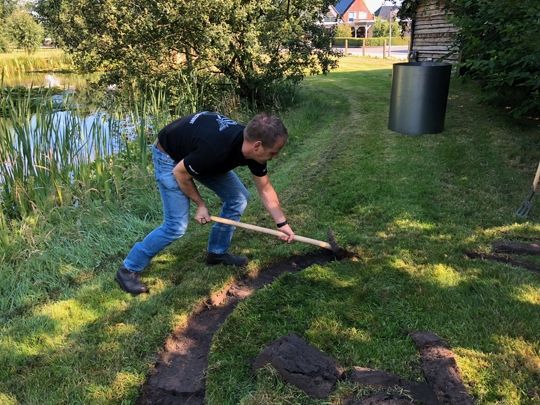 DeWit® makes a high quality spade that can be used for digging, mixing, planting and transplanting. The DeWit® spade is available in different shapes.