Carex GardenTours visits the factory.
On August 22nd we had the luck to meet the Carex Gardentours group during their trip trough the Dutch Wave gardens.
A meeting of gardeners from Denmark, Sweden, USA,UK, Australia, Litauen and Tasmania at our factory to see how we
make our tools.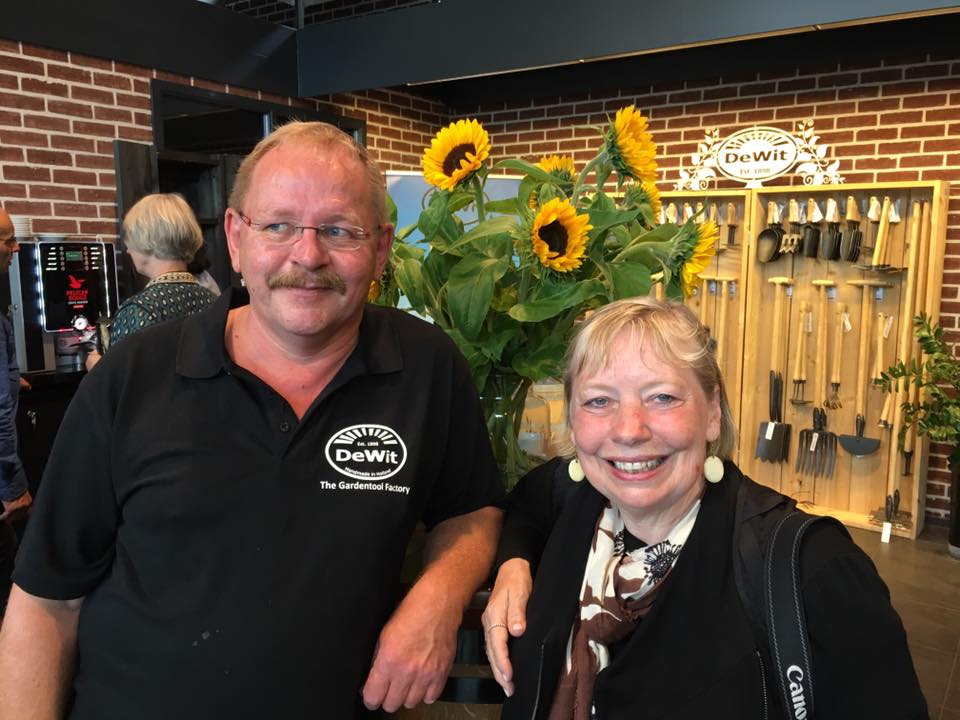 Derk de Wit meets Carolyn Mullet during the visit of Carex gardentours.